What the Bible Says About Gender, Marriage, Fornication, Adultery, Rape, Incest, Homosexuality, Bestiality, and Prostitution
Here is a rather comprehensive overview by Mark Driscoll concerning what the Bible says about a number of sexual topics and practices.
While such a broad and frank discussion may make some of us uncomfortable, it is important to realize that, despite recent events, what God has prescribed, and proscribed, in sexual matters is not limited or modified by our society's changing fashions of what is acceptable practice.
Rather than attempting to rationalize our preferred practice as acceptable, our task as Christians is to follow God's requirements, as outlined in His Word.
---
Positive Sexuality in the Old Testament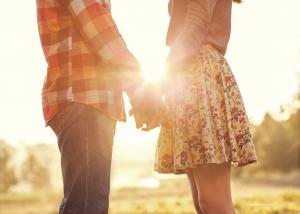 Despite all the sexual sin, there are positive images of sexual love in the OT. "The most explicit affirmations of sexual pleasure are found in the wisdom literature of the Old Testament. Several of the Proverbs, for example, are devoted to the theme of finding true sexual pleasure.
This theme is expressed both through warnings against seeking sexual fulfillment outside of marriage and through assertions concerning the delight that the married person should find in one's spouse.
Above all, however, the Song of Songs is significant in this regard. . . . The book is best seen as an extended description of the celebrative dimension of sexuality. This literature is erotic in the positive sense of the term. It celebrates sexual pleasure and eros, the attractiveness that the lover finds in the beloved."[31]
Throughout the most erotic book in the Bible, the Song of Songs, children are never mentioned, as the entire focus of the book is simply marital passion and pleasure. Pleasures in the Song of Songs include kissing (1:2), oral/fellatio—her initiative (2:3), manual stimulation—her invitation (2:6), erotic massage—his initiative (4:5), oral/cunnilingus—his initiative (4:12–5:1), striptease (6:13–7:9), and new places and positions, including outdoors—her initiative (7:11–13).
Traditionally, Christians have derived their marriage and sexuality teaching from the words of Christ and the apostles, but it should be recognized that these New Testament teachings are built on the teachings of the Old Testament.
Sex In the Teachings of Jesus and the New Testament
In the New Testament, we find that the design of God in creation for human sexuality is simply assumed, as is what constitutes a violation of God's design. "Jesus understood the stories about the creation of humans in Gen. 1-2 not merely as descriptive but also as texts that supplied a prescriptive model for subsequent human sexual behavior (Mark 10:6-9; Matt. 19:4-6, 8b).
This is clear from his remark 'From the beginning of creation it was not so' (cf. Mark 10:6; Matt. 19:8). It is also clear from his back-to-back citations of Gen. 1:27 ('The Creator "made them male and female"') and 2:24 (NRSV: 'For this reason a man shall leave his father and mother and be joined [attached, glued] to his wife, and the two shall become one flesh').
Jesus did not emphasize the openness of creation to change but rather a binding standard that critiqued all postcreation compromises. Malachi (2:15-16) may be making a similar normative allusion to Gen. 2:24, though there are difficult translation issues: 'Did he [God] not make [you/them] one? . . . Do not act faithlessly against the wife of your youth. If one hates and divorces . . . , he covers his garment with violence.'"[32]
Ultimately, Jesus intensifies sexual ethics. Contrary to the Jewish context of easy-divorce in his day, Jesus warns that illegitimate divorce and remarriage is adultery (Matt 5:32). This would also preclude polygyny (several wives). "The underlying principle is that having two wives rather than one constitutes adultery.
If this applies even when the husband thinks he has dissolved the prior union, then it certainly applies to a union not yet dissolved in the husband's eyes."[33] Jesus also included lust as adultery of the heart (Matt 5:28). "Jesus expands the reach of God's will, from regulating outward behavior to interiorizing the demand as well."[34]
Other issues such as homosexuality (Rom 1:26-27; 1 Cor 6:9, 1 Tim 1:10; Jude 1:7) and prostitution (1 Cor 6:15-16) are mentioned in the NT as well. The intent for all those in Christ is purity and redemption from sexual sin (1 Cor 6:9-11; Eph 5:3; 1 Pet 4:1-4).
Jesus' Forgives and Heals Sexual Sin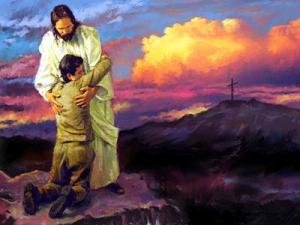 Jesus brings grace and healing for the sexual brokenness of humanity. In a fallen world, no one perfectly fits the creational design for human sexuality.
Virtually all have some measure of sexual brokenness. Because of the work of Christ on the cross, all sexual sin is forgiven for those who are in Christ. Further, Jesus' resurrection and the outpouring of the Spirit offer hope even now to grow and become more sexually whole in Christ.
In the New Testament we also learn that human sexuality paints one of the most poignant pictures of God's relationship with his people. In the Old Testament, Israel is repeatedly portrayed as a wayward lover of God, who had redeemed her.
In the New Testament, the church is referred to as Christ's bride (e.g., Rev 19:7), and Paul explains that the one-flesh union of man and woman mentioned in Genesis is a picture of Christ and his church (Eph 5:31).
In the Bible we find a divinely created pattern for marriage and sex, but we also find it violated repeatedly throughout human history. God does not leave things broken, however, and is always at work redeeming the sin, wounds, and brokenness involved in human sexuality.
By way of summary, one scholar offers the following six points for a biblical approach to sex:
Those functions founded in the unfallen created order that God proclaimed good (Gen. 1:31) may be seen as normative for matters touching theological ethics.
Sin came as a result of the fall, introducing a distortion of the created order and fostering enmity and alienation where none had previously existed.
That distortion brought with it not only alienation from God, but also alienation from other human beings (Gen. 4:10-14) and from one's self (Rom. 7:15-24).
Sin has also introduced a distortion into all social relationships, including those between men and women (Gen. 3:16).
Redemption attempts to remove or rectify the alienation introduced by the fall, restoring humankind to fellowship with God (Rom. 5:12-21; Eph. 2:1-22) and with itself (Isa. 2:1-5; Mic. 4:1-7).
The community of the redeemed is charged with modeling in itself the fruits of redemption and with laboring to bring about the redemption of the world.[35]
God Can Cleanse What Sex Has Stained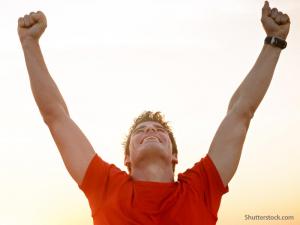 As I pastor, I have met with people guilty of every sexual sin mentioned in this chapter. It breaks people, ruins families, affects generations, and is heartbreakingly serious for anyone who loves people. You as well are likely guilty of some of the sins you've just read about, and perhaps feel dirty as a result.
Throughout the Bible, some dozen words are used to speak of sin in terms of staining our soul, defiling us, and causing us to be filthy or unclean.[36]
The effect of sin, particularly sins committed against us, is that we feel dirty. This explains why rape victims often take a shower after their assault, as both their body and soul long for cleansing.
Perhaps the most common cause of defilement in Scripture is sexual sin. Genesis 34:5 speaks of a young woman named Dinah who was raped and thus "defiled." First Chronicles 5:1 speaks of incest between a stepmother and her adult stepson and that "he [Reuben] defiled his father's [Jacob's] couch."
Referring to adultery, Numbers 5:27 says, "she has defiled herself and has broken faith with her husband." Speaking of prostitution, which includes stripping and exchanging sexual favors for gifts, Leviticus 21:14 names such women among the "defiled."
As a Christian, our identity must only be marked by what Jesus Christ has done for us; it is no longer marked by what has been done by or to us.
To explain this, the Bible uses concepts such as atonement, cleansing, and a purifying fountain:
"For on this day shall atonement be made for you to cleanse you. You shall be clean before the LORD from all your sins."[37]
"I will cleanse them from all the guilt of their sin against me, and I will forgive all the guilt of their sin and rebellion against me."[38]
"On that day there shall be a fountain opened for the house of David and the inhabitants of Jerusalem, to cleanse them from sin and uncleanness."[39]
On the cross, Jesus dealt with the sin that has stained our soul. Jesus both forgave our sins at the cross, and cleanses us from all of the sins that we have committed, and all of the sins that have been committed against us. In Christ we are new, clean, and able to live new, clean lives. God loves you and is always there to help you.
Footnotes
[1] Gen. 1:28.
[2] Robert A. J. Gagnon, "Sexuality," in Dictionary for Theological Interpretation of the Bible, ed. Kevin J. Vanhoozer (Grand Rapids: Baker, 2005), 739.
[3] Gen. 2:24.
[4] Mark 10:6–8.
[5] Eph. 5:31.
[6] Tikva Frymer-Kensky, "Sex and Sexuality," in The Anchor Bible Dictionary, vol. 5, ed. David Noel Freedman (New York: Doubleday, 1992), 1144.
[7] Stanley Grenz, Sexual Ethics: A Biblical Perspective (Dallas: Word, 1990), 82.
[8] Gen. 2:18-25.
[9] Gen. 2:18-25.
[10] Gen. 24:1–67.
[11] Gen. 24:67.
[12] Gen. 29:20.
[13] Gen. 4:18-24.
[14] Gen. 29:14–29.
[15] Gen. 16:1-16.
[16] Gen. 29:31–30:24.
[17] Gen. 6:1–2.
[18] Gen. 26:34–35.
[19] Gen. 29:31.
[20] Gen. 21:8–14.
[21] Gen. 23:1–2 and 25:1.
[22] Frymer-Kensky, "Sex," 1144.
[23] Frymer-Kensky, "Sex," 1145.
[24] Martin Noth, Leviticus, rev. ed., Old Testament Library (Philadelphia: Westminster, 1977), 136.
[25] Williams, "Sexuality," 731.
[26] Gen. 16:3.
[27] Gen. 2:18; Matt. 19:4-6.
[28] Gen. 4:19–24.
[29] Gen. 25:28, 27:1–45, 35:22, 38:18–28; 2 Sam. 3:2–5, 13:1–29, 15:1–18:33; I Kings 11:1–4.
[30] 1 Tim. 3:2, 12.
[31] Grenz, Sexual Ethics, 70–71.
[32] Gagnon, "Sexuality," 740.
[33] Ibid., 741.
[34] Ibid.
[35] Williams, "Sexuality," 727.
[36] Psalm 106:39; Prov. 30:11–12; Mark 7:20.
[37] Lev. 16:30.
[38] Jer. 33:8.
[39] Zech. 13:1.